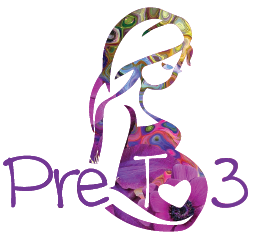 Bringing Awareness to a Major Problem
Background:
The Vanderburgh County Health Department (VCHD) serves the Evansville, Indiana and Tri-State (IN, IL, KY) area by helping promote healthy lifestyles. One staggering statistic for their local community is their infant mortality rate. Between 2011 and 2015, 180 babies in Vanderburgh County died before their first birthday. In light of this obvious need for help by so many families, VCHD created a program that provides long-term, consistent, hands-on support for babies and those taking care of them.
Challenge:
The challenge that the VCHD brought to Oswald was to come up with a comprehensive awareness strategy stretching from earliest concept work, naming, and branding, to final implementation and distribution of marketing materials. We worked closely with their team to determine how they wanted to distinguish their program from other initiatives, and how they wanted to eventually promote it once launched. With these details in hand, we went to work finding solutions to meet their identified needs.
Solution:
After many meetings, our Oswald team helped come up with the name for the program, designed the logo, and launched an awareness campaign to get the word out about the Pre to 3 program. We produced a video campaign that included a why video for digital and social, a 30 second commercial that our expert media team placed on broadcast and cable during the right television programming, a testimonial video, an about video, and a recap video from the official press conference that launched the program. Our promotions team provided shirts for the program workers, brochures to hand out, and multiple banners and signs for the press conference. We also created a digital campaign with banner ads and social media ads that targeted mothers-to-be and new moms.
Ready to see the Full Circle
marketing difference?
Fill out the form below and one of our team members will get back with you.