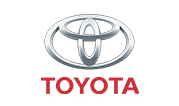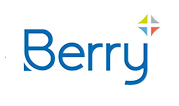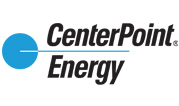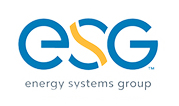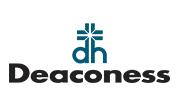 Our Services
Oswald's team is composed of dedicated experts in every field of marketing.We believe in building strong client relationships with a customized approach.  From our expert media buyers and creative team to our digital trendsetters and unbeatable promotions crew – we have it all under one roof.
Promotional Products & Custom apparel
Put your logo on anything! Our promotions and in-house embroidery team are here to help.
Video is king! Nothing shows off a company and its products like a professional video.
Reach your customers on their devices! Small screens make big impressions.
Put yourself out there! Connect with customers via print, radio, TV, and outdoor advertising.
Safety  Recognition Programs
Celebrate safety! From OSHA-approved PPE to incentive programs, we've got you covered.
Tell your story and showcase your offerings in style with a beautiful, custom website.
We've won numerous marketing awards thanks to Oswald!
"The team coupled their writing and production expertise to produce a line of products that truly told the story of Southwest Indiana."
Sabrina Newton
Manager, Strategic Communications & Marketing Economic Development Coalition of Southwest Indiana
We try harder because we care more. As a marketing company focused on our clients' success, we pour time, expertise, and a whole lot of heart into every project we undertake.
Oswald's client-focused approach to tackling marketing challenges has proven to be a winning strategy for over 35 years. Let our team work for you and see the difference it makes. As a WBE certified agency, we welcome the opportunity to be your marketing and advertising partner.
Oswald Marketing is such a rock of support for our community! They share their expertise with nonprofit organizations and help us make the biggest impact we can. Gilda's Club is stronger today than ever before, thanks to the Oswald team!
Melanie Atwood
Executive Director,
Gilda's Club Evansville
ESG takes great pride in its family culture, and for more than 12 years, the Oswald team has been an integral part of our extended ESG family. From promotional giveaways and apparel to digital media and awards and recognition products, I can always count on Lisa Schaffer, Fred McCool, Tammy Shaw, and the entire Oswald team to go above and beyond in delivering exceptional service, talent, and expertise.
Meram El Ramahi
Vice President of Marketing and Communications – ESG
The team coupled their writing and production expertise to produce a line of products that truly told the story of Southwest Indiana. We've won numerous marketing awards thanks to Oswald!
Sabrina Newton
Manager, Strategic Communications & Marketing Economic Development Coalition of Southwest Indiana
I have enjoyed my relationship with Oswald; both personally and professionally. They assisted me with my sheriff's campaign in 2013 and 2014.
During a stressful two year period, Fred and Tammy made things bearable. They worked diligently to ensure that we received prompt and thorough service.
Sheriff Dave Wedding
Vanderburgh County Sheriff's Office
Since 2014, I have trusted Oswald Marketing to buy and place our media and provide campaign and promotional product support. This team of professionals offers creative ideas that adhere to our budget, effectively reach our audiences and deliver on our objectives. The personal touch and overall positive client service are unmatched. I look at the Oswald team as an extension of my own. Together with them, our campaigns continue to outperform our expectations. And…their Director of Client Happiness is heads and "tails" above all others!
Brandy Spainhoward
Manager, Marketing
Vectren, a CenterPoint Energy Company
I highly recommend Oswald Marketing!  I have worked with them for a few years now and I have never been disappointed.  My Promotional Brand Specialist, Chelsea, is super sweet, full of good ideas to recommend, and always attentive to our needs.  Plus, Oswald is QUICK!  I rarely give Chelsea much time to produce items and somehow she always delivers quality product timely.
Brittany Dodd
Human Resource Manager
Berry Global, Inc. | Bloomington, IN / Odon, IN
Oswald Marketing – A group of professionals that can take a customer's idea or event theme and deliver something that exceeds the initial conversation. They apply creativity to that idea/theme while being mindful of current trends in the promotional space and visualize the product with proofs. The product is offered in different price ranges and quality to meet your budget. Clear and concise communication is demonstrated each and every time to ensure the client understands the pricing and delivery schedule before the order is placed. And it doesn't end there, you receive project updates once the order is placed and they encourage feedback once the product has been delivered to your employees. I don't have to manage each and every step of the project, worry about the end product, or flip through catalogs to find something for an event. The group at Oswald value the client's experience and strive to give you that "WOW" moment when your order is delivered like a child opening gifts at Christmas. Each order they continue to demonstrate through actions that they are more than just an advertising or marketing group, they embrace challenges and truly enjoy what they do for their clients. Oswald has assembled an excellent team that embraces the mission and goals from their owner with the client in mind.
Jason Burden
Production Supervisor
Big Rivers Electric Corporation
Oswald's management of our company safety points redemption site is thorough and professional. Our employees are happy with the ease of use and many options, and it saves us so much time.
Megan Knoll
Gribbins Insulation
Oswald has handled all of our marketing needs for over 10 years including our website, clothing and accessories, print and video. When we recently sought to revolutionize our web profile they knew exactly what to do and how to do it. Their attention to detail is what sets them apart and their experience is second to none. I could not be any happier with the service we receive from them and they have made our marketing program as good as any in the industry.
Neil Ryan
Vice President
Mt. Carmel Stabilization Group
The team at Oswald goes above and beyond! With a creative approach that focuses on data and results, their work has consistently exceeded our expectations. Oswald Marketing provides excellent service and is an unmatched resource for our small nonprofit.
Melissa Arnold
Executive Director
Spencer County Visitors Bureau


Ready to see the Full Circle
marketing difference?
Fill out the form below and one of our team members will get back with you.