CASE STUDY:
Help for Heroes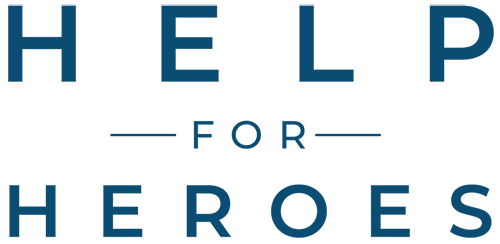 It takes strength to get help.
One of the most rewarding aspects of our work is the opportunity to tell the incredible, meaningful stories of some truly exceptional individuals. We were privileged to meet Kevin Zimmerman, a U.S. Army veteran, 2-time Soldier's Medal recipient, author, and National Director of Outreach for Help for Heroes®.
As a service of Brentwood Springs and other Springstone facilities, Help for Heroes®  provides treatment and therapy specifically geared toward active duty men and women, veterans, and first responders who routinely face trauma, physical and mental stress, and life-threatening situations. These individuals have their own unique experiences, and yet, they share many common challenges.
Kevin challenged us to raise awareness of H4H. We started by going to the heart of the issue, sharing stories of those who selflessly served others, but struggled with their own hardships.
Chris Fields, a retired Oklahoma City firefighter joined us for a tour of the Oklahoma City Memorial and Museum. Chris was one of the first responders at the Alfred P. Murrah Federal Building after a truck packed with explosives destroyed most of the building and so many lives in the tragic Oklahoma City bombing of 1995. 168 people died in the attack, including 19 children who were in the building's daycare. Over 650 were injured and so many lives were changed forever, including Chris Fields'.
We worked alongside Chris, Kevin, and the Help for Heroes team to create impactful, heartfelt video pieces. These videos detail the struggles of those suffering from PTSD, TBI, addiction, and other needs, focusing on the care they can receive and the bravery it takes to accept that help.
I have been so fortunate to partner with Oswald through the years. First, the level of integrity with which they work for their clients is everything. When you know your marketing dollars are in good hands, your reporting is accurate and timely, and you are being guided to smart purchasing decisions, you will rest easier. With all of that in place, they will move the needle and grow your business. You can count on it. Their input and expertise was critical to our success.
Kamille Stich
Director, Marketing Content & Media Strategy
Springstone
Ready to see the Full Circle
marketing difference?
Fill out the form below and one of our team members will get back with you.